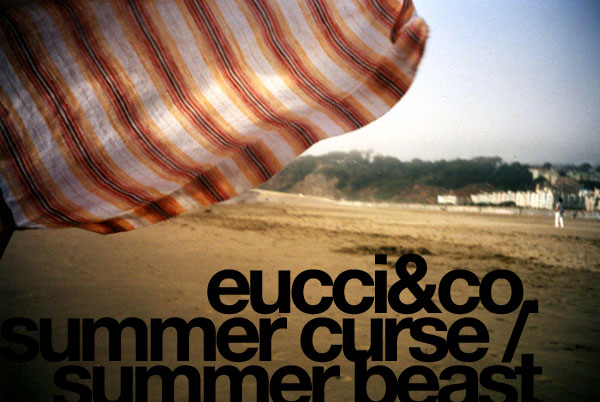 Eucci,
tah'naer (Halo and LGL Variations)

Piano, prepared electric piano and tape variations of "tah'naer", a composition for piano, hospital, and typewriters by J.Shell.

tah'naer: Jeff Shell (Scream Sheet Studios, 1995)
Halo Variation: Fay Marcy (Halo Auditorium, 1999)
LGL Variation: Jeff Shell for Eucci (Eucci Pierpont 2005)
Halo + LGL Variations: Jeff Shell (Eucci Pierpont 2005)


Eucci,
Catalog Life

1.Summer at LGL Point
2.You've Ruined Me

Scenes from a life that inspired a summer catalog collection.

Jeff Shell's Eucci brings banjo, rhodes, aggressive leads, and more and runs it through the minimalist musique concrete tape machine, bringing a cut up and softly distorted sound to faintly recognizable objects and a touch of bluegrass.

Percussion, pops, and dusty instruments swarm around your ears like summer dreams in urban parks.